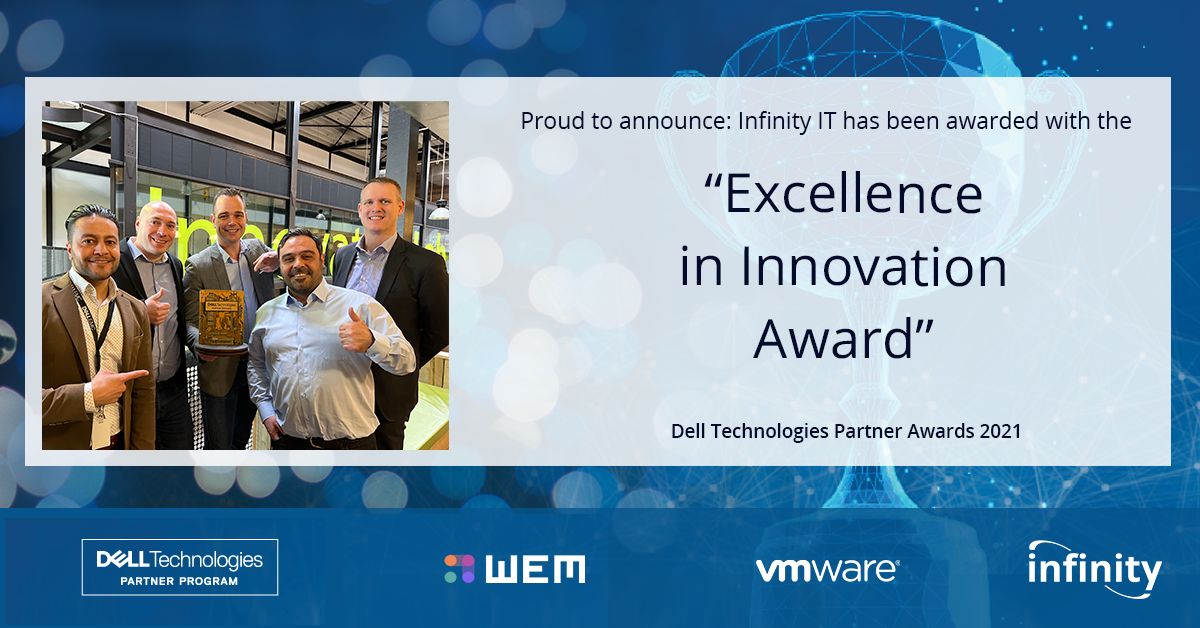 oday we received a surprise visit from Omer Ozturk and Nabih Rachidi: 🏆 We have been awarded with the "𝗘𝘅𝗰𝗲𝗹𝗹𝗲𝗻𝗰𝗲 𝗶𝗻 𝗜𝗻𝗻𝗼𝘃𝗮𝘁𝗶𝗼𝗻" award 🏆
Innovations are born from a combination of strong solutions and close collaboration. This is when IT brings the most value and this is when we are at our best. Therefore we are very excited and proud that our passion for innovation has been recognized by our partner Dell Technologies.
The Digital Innovation Box is based on Dell VxRail, VMware Cloud Foundation, VMware Tanzu Kubernetes and the WEM No-Code Platform.
This disruptive Innovation Platform is used by the government and enables citizen-developers to create and run No-Code applications at lightspeed, with endless integration possibilities in a secure environment.
We would like to thank Dell Technologies for this award, and our partners for their great cooperation. This is a great start of 2022.
#DellNLPartnerAwards #Delltechnologies #WEM #dellemc #vmware #innovation #teamwork #infinityIT